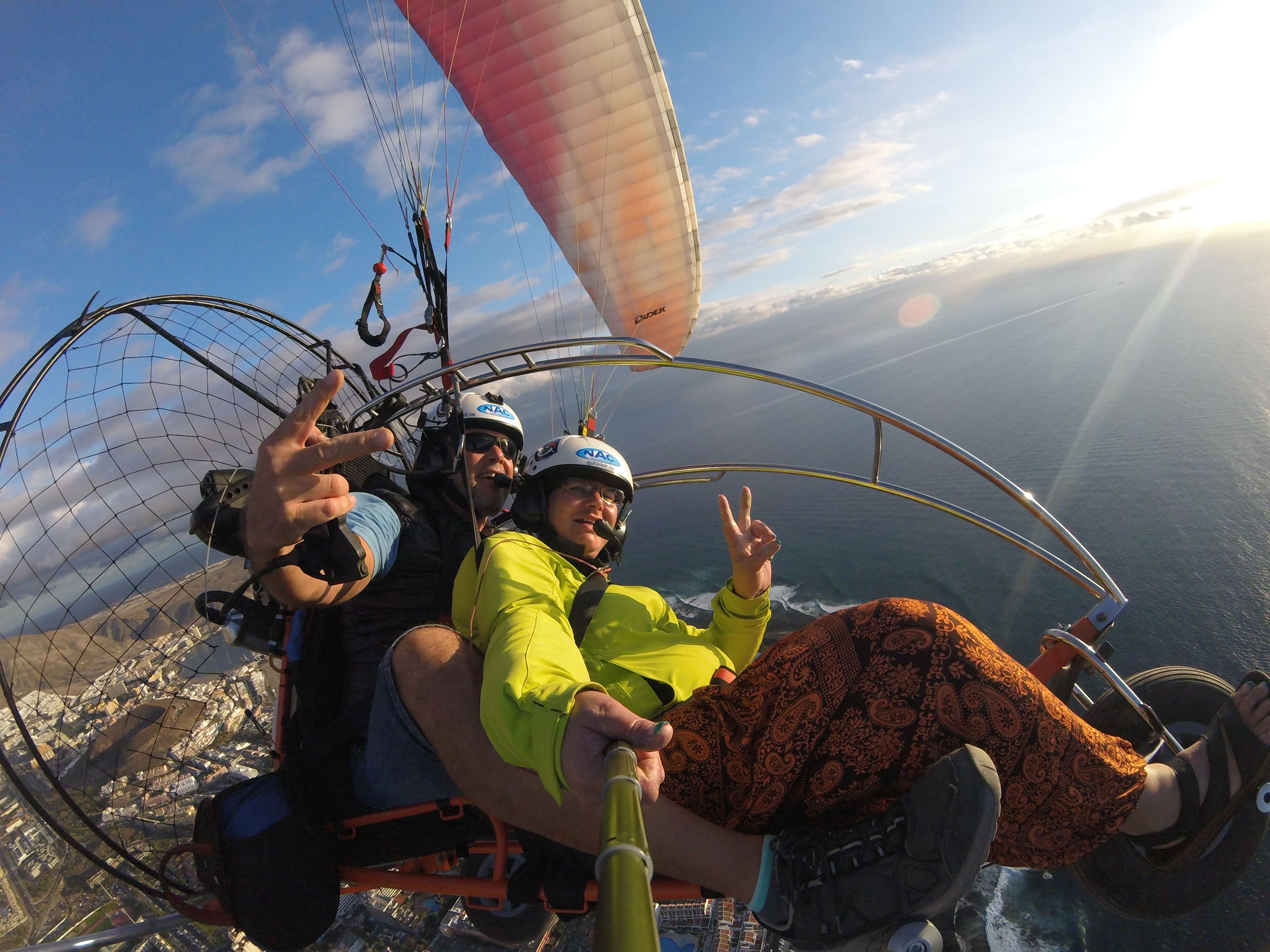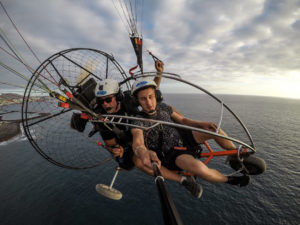 It is the lightest motorized aircraft there is. It uses a paraglider to glide and a small engine to propel itself through the air, attached to a light trike to take off on wheels. With this option we will be able to enjoy the most special places of the island, fly along the coastline and see some of the most interesting places from above.
One of the most notable advantages of the paratrike is that we take off seated, as in a plane! This allows almost anyone to fly, from children to elderly people, or those with physical problems that might keep them from running.
But it is far from being a boring option; paratrike can offer a lot of adrenaline and excitement, especially if you do it with Daniel Crespo, our Paratrike World Champion and current Spanish Paragliding Champion.
Paratrike is our recommended option if you are a photography lover and want to do a panoramic flight.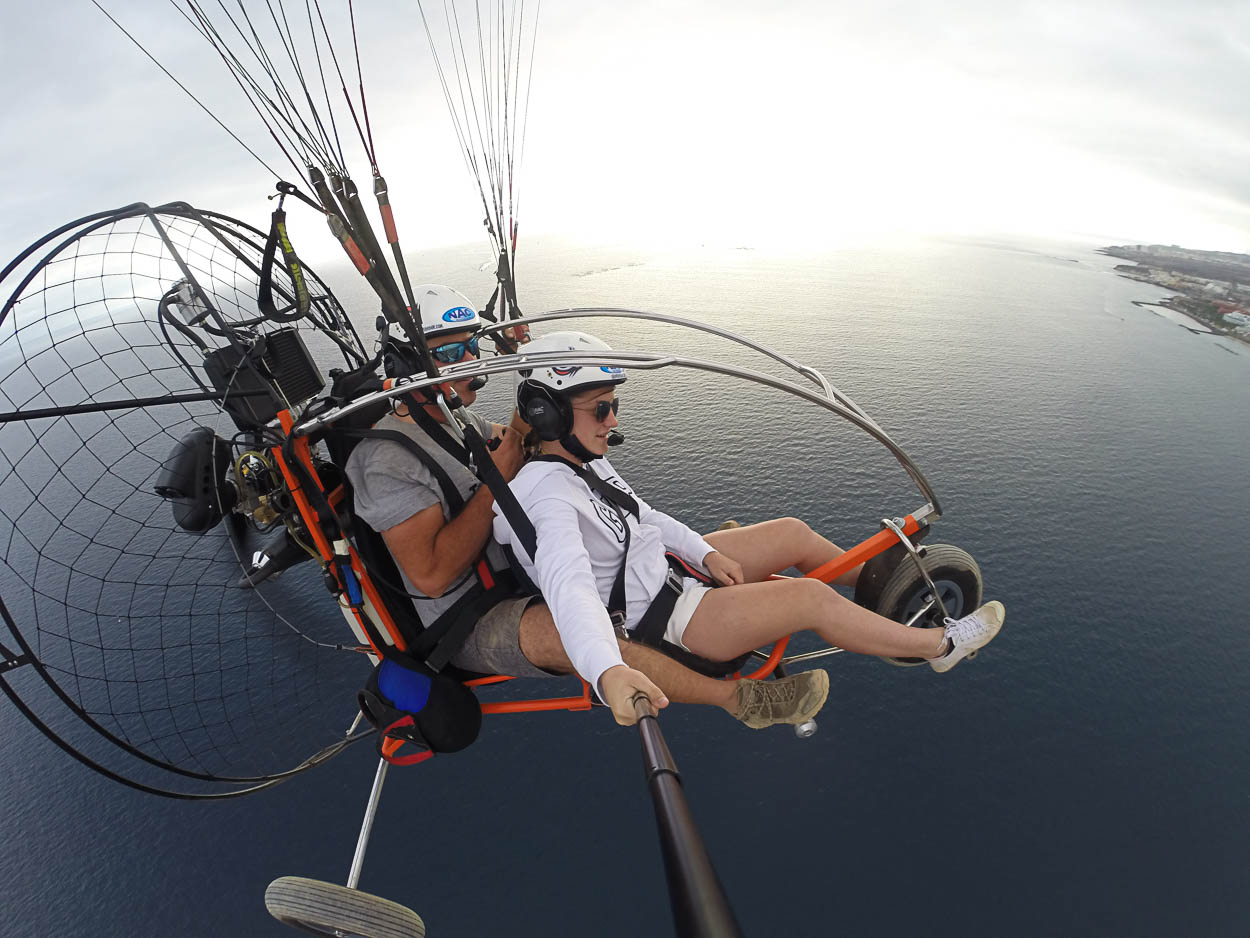 Paratrike welcome flight over the coast 15m.
After taking off we will head to the sea to enjoy the scenic views of the coastline, climbing up to 500m.
Price: 90€
Book Now! Tel: +34 605157482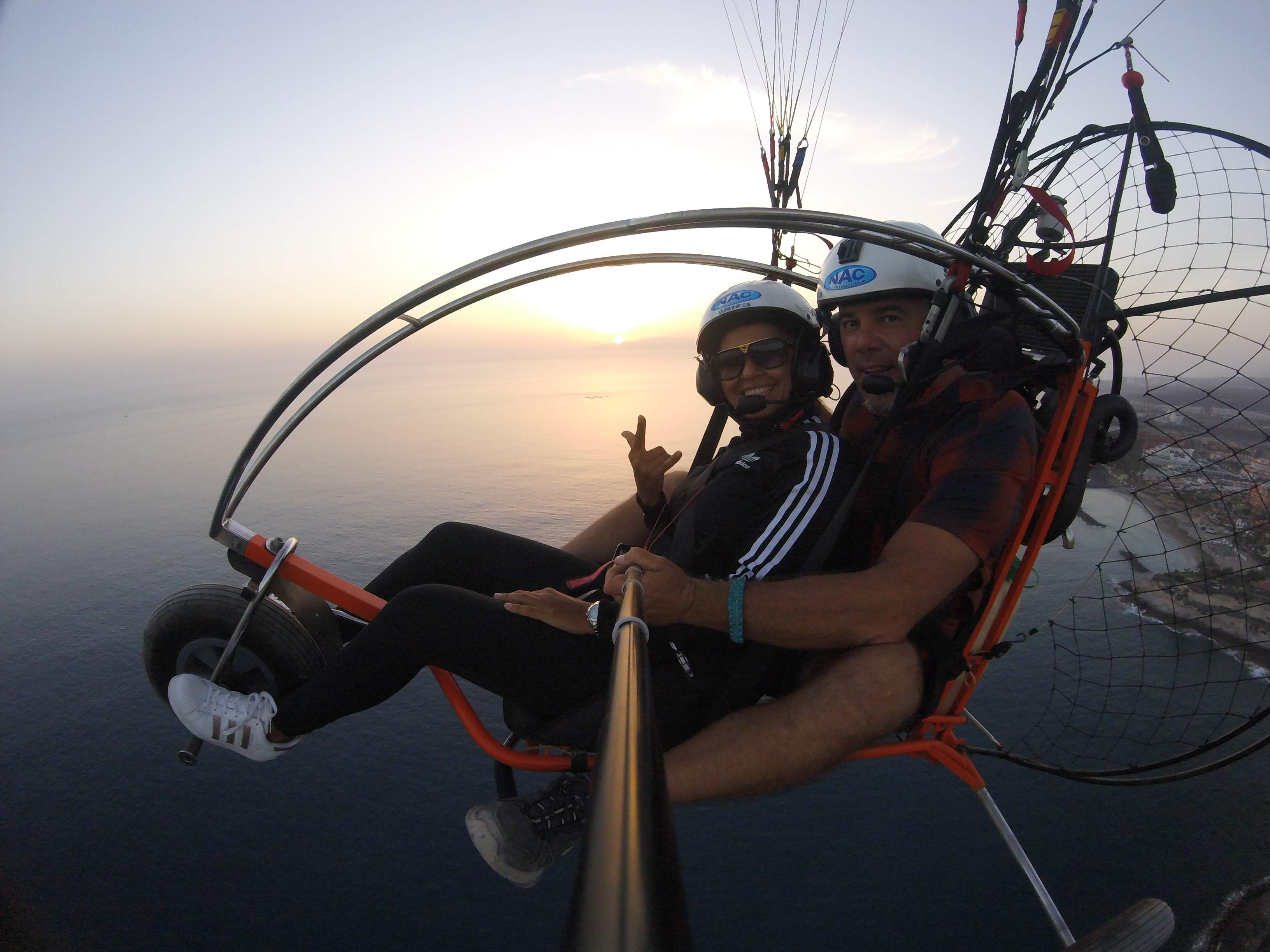 Paratrike Panoramic flight over the coast 25m. Recommended!
An exciting flight of 25 minutes along the coastline of Adeje and Fanabe, reaching 700m of height.
Price: 120€
Book Now! Tel: +34 605157482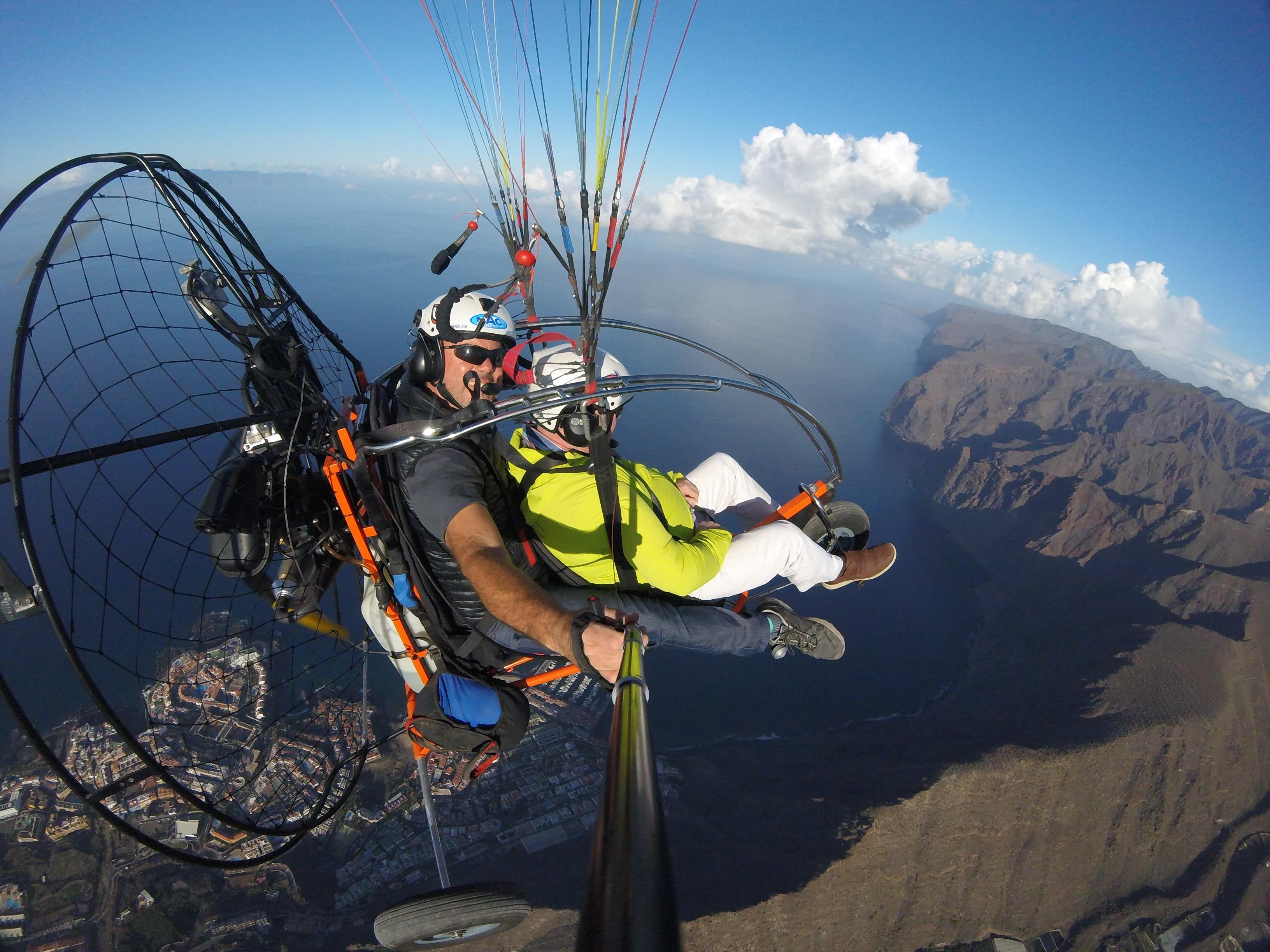 Paratrike Adventure Flight with the world champion 45m.

A spectacular +45-minute flight especially suitable for photographers and adventure lovers. Each flight is different, as we must adapt to the weather conditions. We will try to fly over the ravine of El Infierno ("Hell's gorge") and go all the way to Los Gigantes cliffs ("The Giants"), following the southern coastline and reaching a maximum height of 1,000 m.
Paratrike no boundaries
All our Paratrike flight offers are accessible for persons with disabilities. We have extensive experience and our aircraft can adapt to different needs, so that we can welcome people with disabilities on board.
Price: 180€
Book Now! Tel: +34 605157482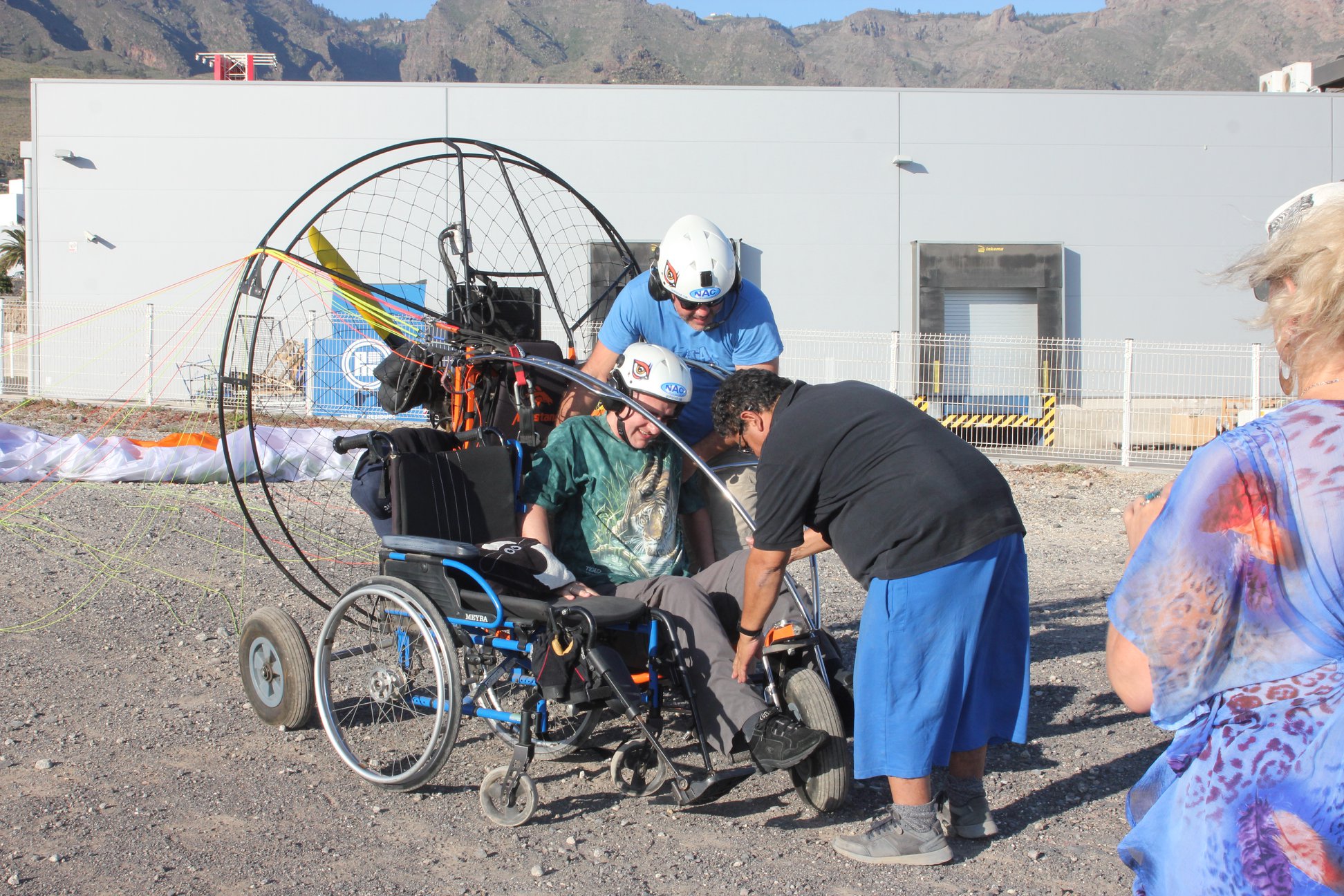 Our "no boundaries" rates are the same, but in case the passenger needs an adapted accessible vehicle we fund €15 in the form of a discount